Welcome to St. Julian's Cat Care
Your Feline Veterinarian in Dearborn Heights, MI.
Call us at 313-724-9010 today.
Welcome to St. Julian's Cat Care. Dr. Shera Dickie is a licensed veterinarian in Dearborn Heights who specializes in the treatment of cats. Dr. Dickie recognizes that your feline friend's health and wellbeing are of the utmost importance to you. With this in mind, Dr. Dickie provides excellent veterinary medical care and compassionate feline care.
Our goal is to help customers' feline friends live long, happy and healthy lives. We believe that a key element to a healthy cat is a great relationship with a veterinarian. Everyone at St. Julian's is committed to professional, caring, personalized service. St. Julian's Cat Care takes pride in our dedication to the highest standards in veterinary medicine. Education, both for cat owners and the healthcare team, is key to providing excellent care.
Keys to our success
We treat our patients as if they were our own pets and try to offer customers the service that they desire and deserve.
In order to meet the special needs of our feline patients, we will provide a quiet, peaceful, low stress environment for their care.
We take an individualized approach to the life-long care of each of our patients and are dedicated to providing our clients with enough information to make appropriate decisions concerning the health care of their feline companions.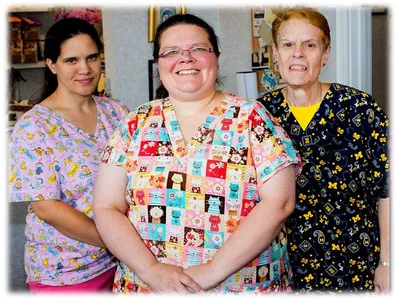 Help Support our Rescue Groups
When you buy stuff from our craft table all proceeds go to help defray costs to the rescue groups we've partnered with.
You can also now buy Saint Julian's Cat Care Merchandise from our CafePress Store. Again, proceeds benefit our rescue groups. If there are any items you would like to see there, just let us know!
25049 W. Warren Rd
Dearborn Heights, MI 48127